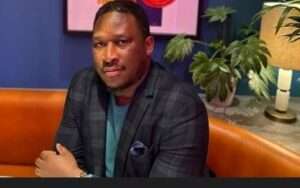 A Nigerian-born British data management lead at the Bank of England, Abel Aboh, has been appointed to the board of the Data Lab Scotland, a leading innovation centre for data and artificial intelligence in Scotland, United Kingdom.
Aboh is among the 20 new board members to oversee the centre's Governance, Innovation, and Education Advisory Boards for a period of three years.
The mission of the Lab is to help Scotland maximise value from data and lead the world to a data-powered future.
Brian Hills, the Chief Executive Officer of the Data Lab, said, "We were overwhelmed by the volume and quality of applications for our boards; a true testament to the reputation of The Data Lab and Scottish data and AI innovation.
"The newly appointed board members bring an exceptional range of skills and perspectives across industry, academia, and the public sector as we continue in our vision to create the world's most impactful data and AI community."
With work experience that spans across global financial services, defence, airline and sports, Aboh is a professional data and technology influencer.
In 2021, Aboh was nominated as a finalist for the prestigious British Data Awards, Data Leader of the Year 2021, which was celebrated by the Bank of England and the Nigerians in the Diaspora Commission.
On his appointment, he said, "It is really a great honour and privilege to be part of the Board of the Data Lab Scotland's Artificial Intelligence and data to help contribute and provide strategic direction to the leadership of the Lab.
"I am deeply humbled for this opportunity to contribute and help unlock the rich opportunities for AI and data, not just in Scotland, UK and across the world, by bringing industry, academia and public sector to harness opportunities, connect people and ideas, develop knowledge and expertise for the good of humanity and society- creating a better and sustainable economy and society."
The Nigerian-British man stressed his love for data and AI, saying, "I am deeply passionate and intentional about data, AI, transformation, innovation, education, technology, inclusion, social and global mobility."