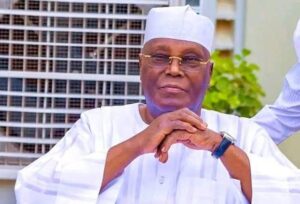 Presidential candidate of the Peoples Democratic Party (PDP), AtikU Abubakar has explained why hiS WAEC certificate bears "Sadiq Abubakar".
Speaking through Dele Momodu, a chieftain of PDP, Atiku denied forging His
WAEC result, adding that he had "swore an affidavit to say Sadiq was the same person as Atiku".
"Yes I used Sadiq Abubakar to sit for my
WAEC and after passing my exams I went to swear an affidavit to say I am the same person as ATIKU Abubakar.
"I went to ABU as Atiku Abubakar and passed my Exams as Atiku Abubakar.
Interviewed as Atiku Abubakr by the
Federal Civil Service Commission and hired into the Customs Service
as Atiku Abubakar. So where is the forgery there?" Momodu quoted Atiku on X.
This is coming amidst the alleged fake certificate from Chicago State University, presented by President Bola Tinubu to the Independent National Electoral Commission, INEC.