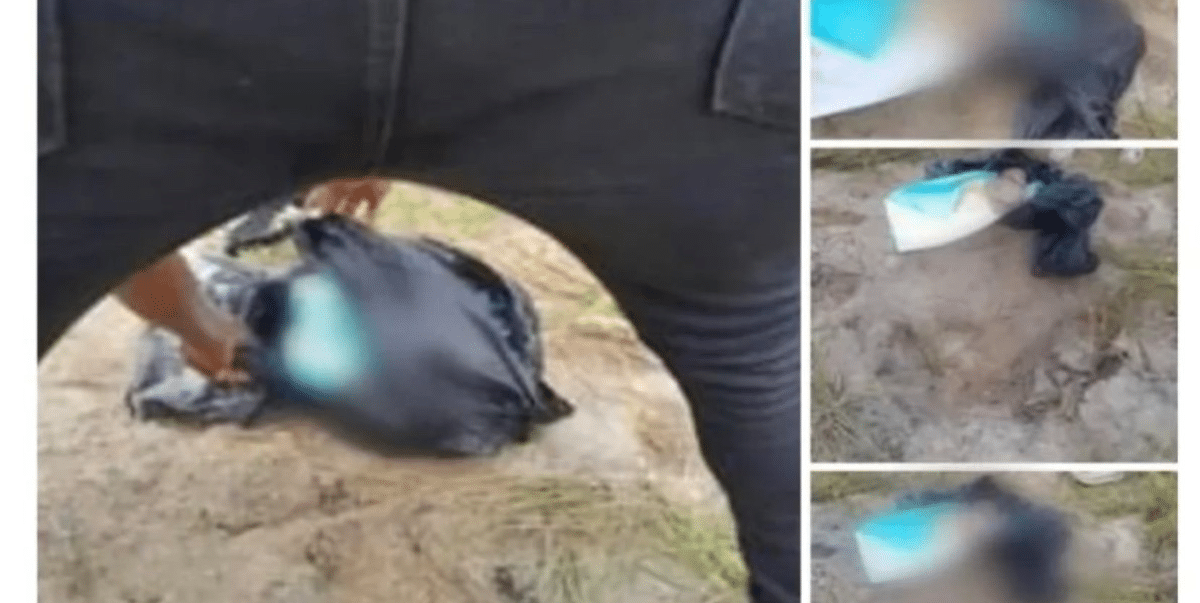 A group of suspected internet fraudsters numbering 12 have been arrested in Port Harcourt, Rivers State for allegedly burying a newborn baby alive at Andoni waterfront in Eagle Island area of the state.
They were arrested by Port Harcourt Local Government Authority Area Security Watch and Rivers State Neighbourhood Watch in conjunction with policemen on Wednesday morning, August 23, 2023.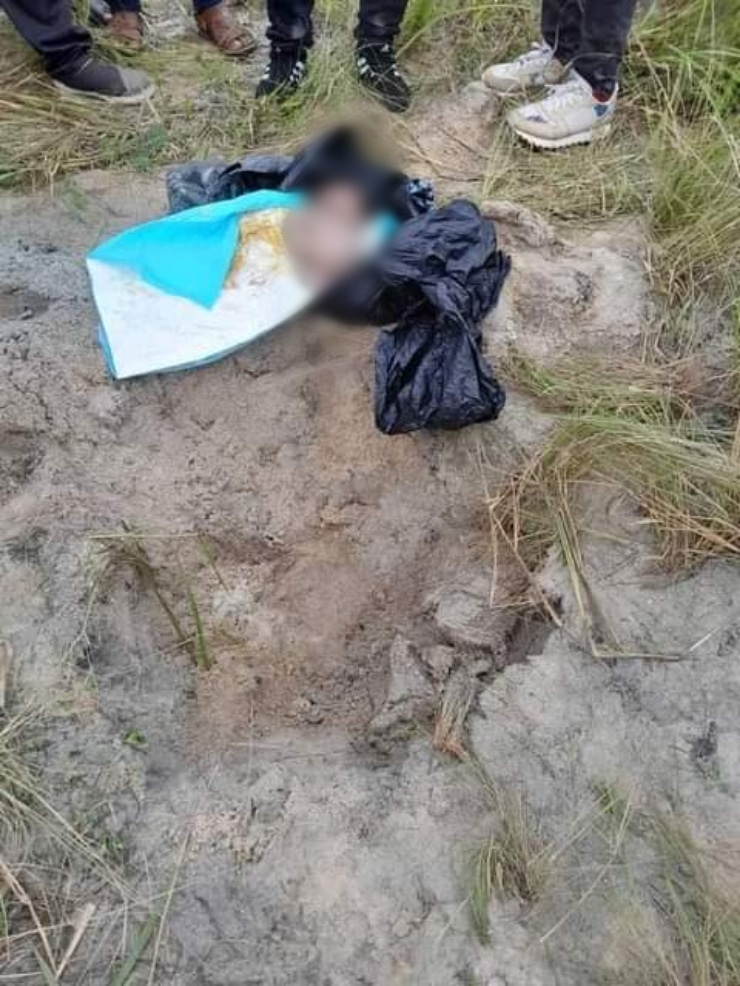 Chairman of PLGA Security Watch who doubles as Chief Security Officer of Eagle Island, Victor Ohaji, disclosed the incident to newsmen.
He said on getting the information, he alerted the Azikiwe Police in Diobi, Port Harcourt and the officials of the state neighborhood Agency.
The arrest followed credible information received by the vigilante from residents who saw a group of boys conducting incantation and digging the ground by the waterfront.
Ohaji said, "Thereafter, I immediately mobilised my men, but on getting to the spot where we were told the suspects were by the waterfront, the 'yahoo' boys' had left."
Ohaji, however, said on closer observation, it was discovered that the suspected 'yahoo' boys' buried something at the waterfront.
The CSO of Eagle Island said he directed his men to dig the ground, where they found the lifeless body of a newborn baby boy and was exhumed.
He said his men, the police and neighbourhood men then went to the area in search of the suspects, who they eventually sighted coming out of a hotel.
He said, "When we dug the place, we saw a newborn baby, a bouncing baby boy. Very fine boy that they buried. Immediately I called the Situation Officer of Eagle Island and informed him of our discovery so that he could relate it to the Divisional Police Officer he is working with.
"Immediately, the police and neighbourhood watchmen joined us. So we started going around Eagle Island to see if we could find the suspects.
"We even moved from one hotel to another in the area, and lo and behold, we saw them coming out from a hotel. And as soon as we highlighted from the car, they (suspects) started running.
"So, we chased after them and apprehended them. There were twelve of them. So we took them to the police station and the baby."
"While we were there, the leader of this yahoo boys was shouting, ranting that his father is a Major General and that nothing will happen.
"He said even if they bury full human being, nothing will happen. The boy went on ranting that his father was coming. So we handed them to the police."
Ohaji called on the Rivers State Government to assist the outfit with vehicles and logistics to improve on the good work they are doing.
"All we want is for the state to be peaceful. So the government should please assist us, " he added.
Spokesperson of the state Police Command, Grace Iringe-Koko, who confirmed the incident, said an investigation is ongoing.
"Yes, we can confirm the incident. They were arrested by the police with the help of vigilantes. The matter has been transferred to the State Criminal Investigation and Intelligence Department for proper investigation."