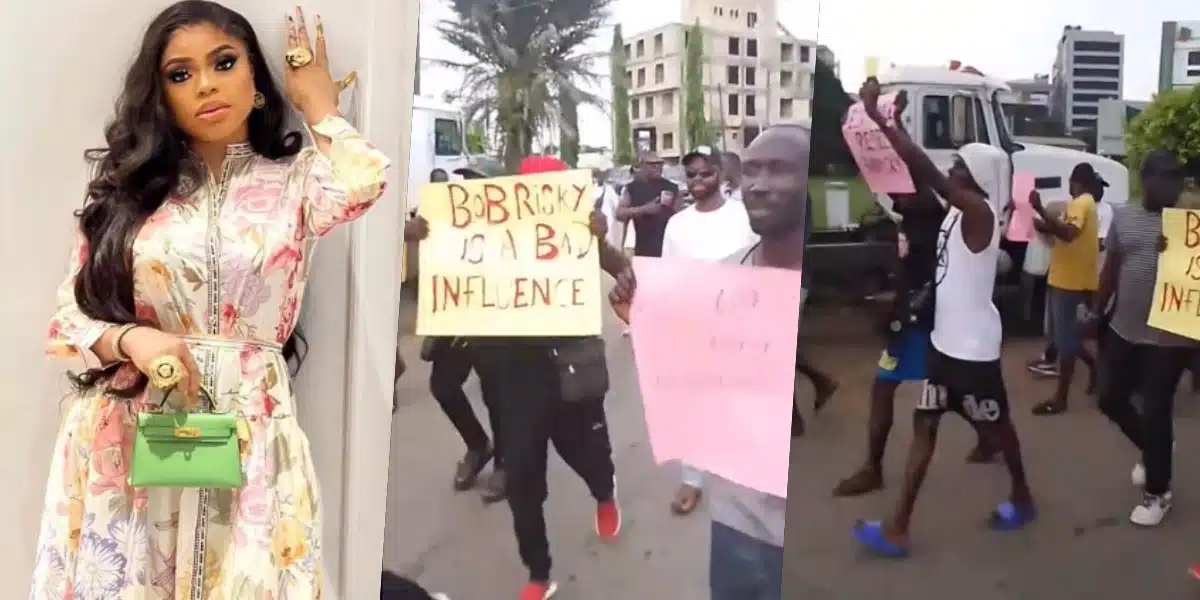 Benin youths storm out in numbers to protest against popular crossdresser, Bobrisky being in Benin after he allegedly insulted the Oba of Benin.
Last year, the socialite sparked a great uproar and outrage after he jokingly asked in a video that the Oba of Benin should come and marry him.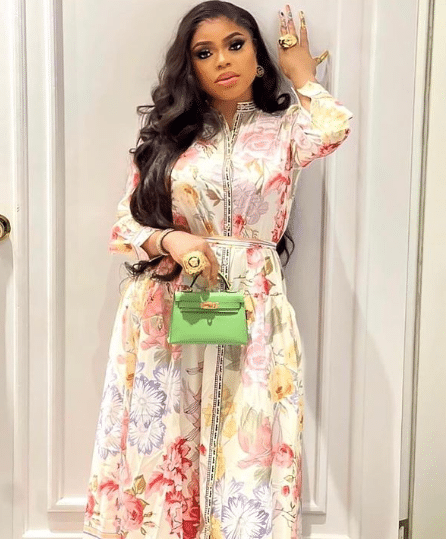 Many of the youths of Benin have considered this as an insult to the Benin culture and they have considered him a persona non-grata.
Word on the street is that the crossdresser is coming to the state again for an event and many youths flocked the street to protest and express their unacceptance of this.
They were seen holding placards which conveyed their displeasure in such words as "He is a bad influence; We don't want him in our state".
Reactions have trailed Benin Youths protest against Bobrisky …
King_weba wrote: "You see poverty and illiteracy is a problem in Nigeria, that's why the govt can call us jobless Nigeria youth all this isn't necessary Abeg"
klassy_peace remarked: "I don't understand…with everything going on now How is this important …rubbish"
Evablaze41 stated: "See them jobless youths country nor hard reach where Una Dey Abi?"
adorable_joan penned: "Make Una protest for your bad roads to be fixed."
Watch video below …