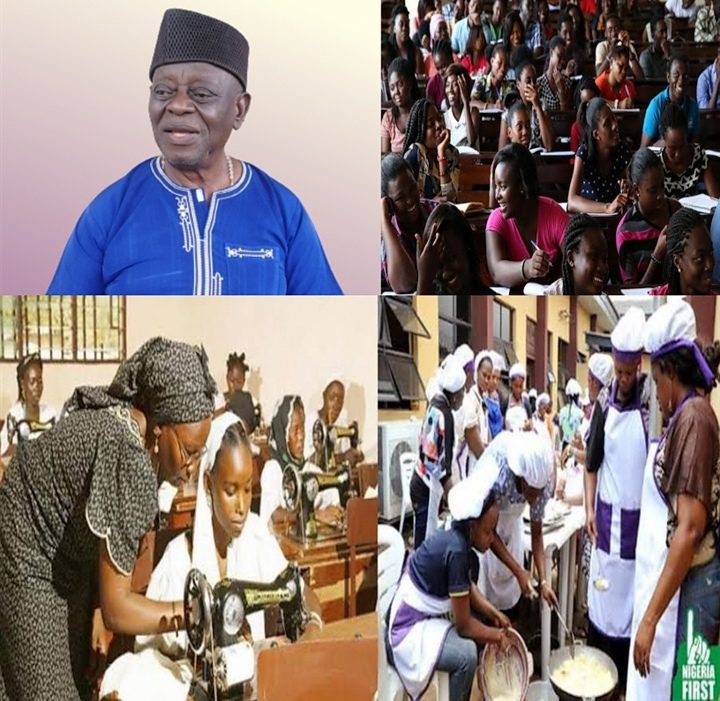 The Chairman, RIMAX Institute of Computer College, Meiran, Lagos State, Chief Livinus Chukwudi Okwara has harped on training and Skills acquisition as critical to the greater development of the country.
He said the revival, and establishment of vocational centres, across the country where courses like carpentry, plumbing and weaving, among several other ones are taught, could be the country's new fulcrum. of development, if properly implemented.
Okwara, who spoke to IdanNews correspondent in Lagos on Saturday, said governments at all levels could do well to take the youths off the streets by establishing or reviving vocational centres.
According to him, many Nigerian youths who engage in anti-social vices like armed robbery, kidnapping and Yahoo Yahoo do so because of several reasons, including idleness, peer pressure and lack of training/skills.
He said in the past, "many of these centres, including technical colleges, were everywhere in the country, but are now poorly funded or moribund.
"Thousands of young Nigerians graduated from them and became useful to industries and other relevant institutions."
Today, he said, "they are almost totally dead to the extent that we now depend largely on our neighbouring countries, like Cotonou and Togo, for artisans like bricklayers and carpenters for construction works."
He said developed countries like Britain, France and Germany for example, take vocational training seriously, adding that in America, it is part of their national development plans.
He urged Nigeria to reverse its dwindling trend and factor the sector into the national budgets and development plans.
He said, on his return from Britain in the early 1970s, he established the first computer training centre in the country; and to date, he had trained thousands of Nigerians who are doing well in the various sectors of the economy including tourism, entertainment and manufacturing industries.
Okwara said arrangements had been finalized to continue to develop vocational centres at his Meiran, Lagos location before the end of this year; where over 74 courses, including drawing, indigenous Nigerian languages and painting would be taught.
He, therefore, urged Nigerians to take full advantage of the inherent opportunity being provided there.
He said the 6-3-3-4 educational system failed because of poor implementation, lack of diversification of courses and lackadaisical attitude of teachers to the scheme.
"They, (teachers), just packed students into easy courses like government and commerce leaving sciences like Physics and Mathematics with few registered students."
He said teachers should be adequately trained to impart knowledge to their students, adding that even in the US and China, people are trained as room managers and food soldiers; and Nigeria should not be an exemption.