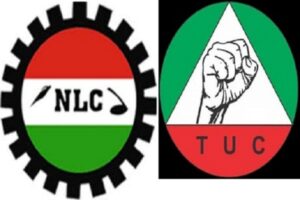 Kano State Ministry of Education on Tuesday suspended the 2023 Secondary Schools Qualifying Examination billed to commence today (Tuesday) over the ongoing strike action by the Nigerian Labour Congress (NLC) and Trade Union Congress (TUC) of Nigeria.
The Director of Public Enlightenment of the Ministry, Balarabe Kiru, in a statement, appealed to the individuals directly involved, particularly students, parents, and guardians, urging them to endure any inconveniences that may arise from the suspension.
The Kano State Chapter of the Nigeria Labour Congress joined the nationwide strike following the directives from the union's national body.
According to the PUNCH, Kano, primary and secondary schools, as well as tertiary institutions, also adhered to the NCL industrial action.
It was noticed that primary and day secondary school students, who arrived at school as early as 7.30 am, were compelled to go back home as there were no teachers present.
Furthermore, the strike has impacted the functioning of banks, hospitals, and other public places in the state.
Similarly, the Audu Bako State Secretariat, which houses most of the ministries, was also closed following the commencement of the strike, even though some workers who were not aware of the strike reported to work in the morning but had to return home later.
Students in Bayero University Kano who are currently sitting for their first-semester examination are also affected by the strike as a number of them who went to the examination halls had to return to their respective hostels.
"Many students who were to sit for exams in the morning returned to their hostels disappointed because they could not see anybody in the examination halls," a female student told journalists.