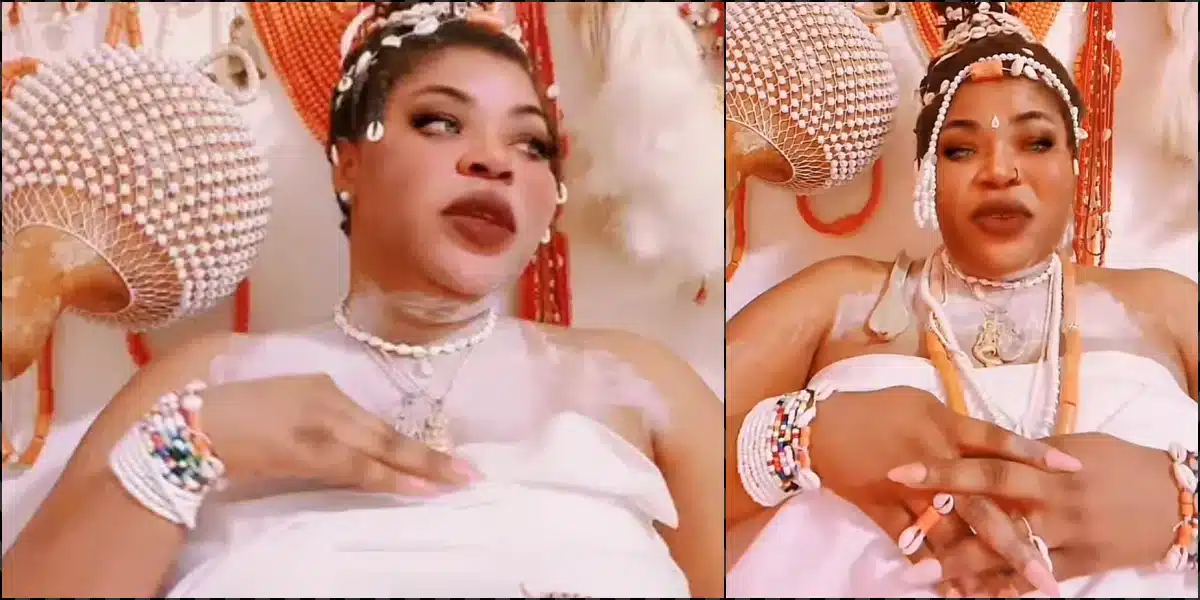 A Nigerian priestess causes a stir by making a bold assertion, stating that Christians who wear perfumes will not make it to Heaven.
In a widely circulated video, the priestess asserted that the act of wearing perfumes is frowned upon by God while emphasizing that it attracts demons that may possess the human body.
She further stated that God prefers His children to wear only white clothing while matching its pureness with a purified heart.
In her words;
''You are nota Christian. God does not want perfume. What God wants is white garment. Put on your white garment and let your heart be clean so that you can enter his heaven.
"You wear perfume all the time and you call yourself a Christian and you said you will not be possessed? and you say you are not a water person?
"Do you know who owns perfumes? Do you want the Goddess of the ocean likes? It's perfumes."
Netizens react to Priestess claims preventing Christians from wearing perfumes
prophet.omi said: "What if the perfume is Christian Dior ma?" 
bigujuposh penned: "Pls go and read ur bible where he said wear the best ornament nd best perfume. Make una no the come here to deceive gullible ones."
soromotoochukwu penned: "Is it just me or she sounds like bobrisky😂."
evaristusogbechie stated: "Keep quiet, my friend. Didn't you read of when a woman gifted Jesus with an expensive perfume? Confused Christians everywhere😂😂."
univacity noted: "The oil poured on Jesus' foot is a perfume oil, so Aunty keep quiet, and my people please smell good."
okcontractorsltd said: "Aunty allow us wear perfume oo,before some people go Dey smell like Ogiri okpei inside church 😩😩."
Watch the video below …